Check out the exciting career opportunities at Stratos Consulting below. If you're curious and driven by innovation and outside-the-box problem-solving, we're interested in having you join us. Send us your resume and we'll update you once a vacancy arises.
Posted July 2019
Looking for an exciting challenge in your career? Looking to help craft stunning products and solutions?
Join us to grow together as we continue to be at the forefront of retail and property research in Malaysia and beyond.
Send your CV to stratos@stratos.com.my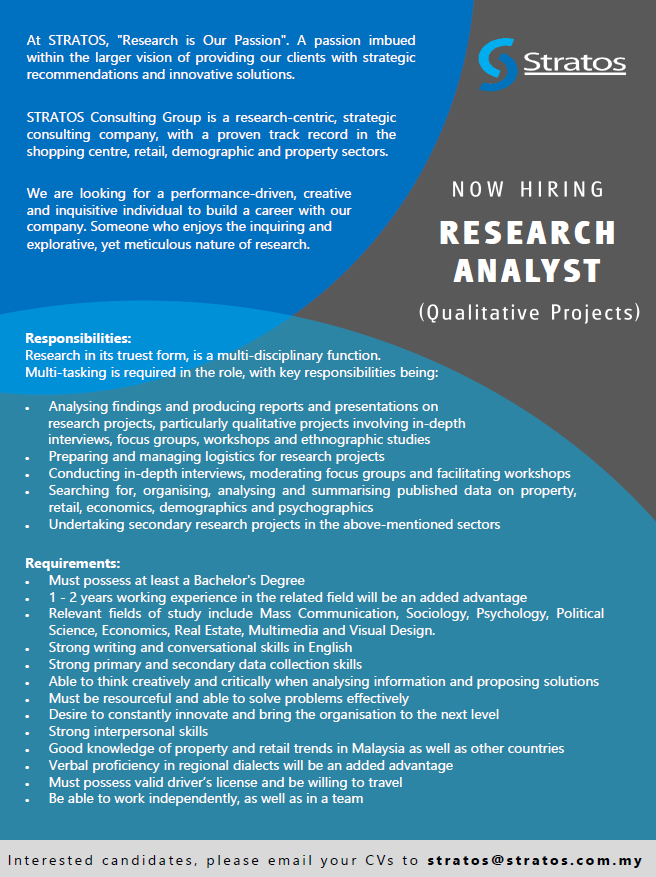 We value applicants from diverse backgrounds, who are eager to learn and have a thirst for knowledge.
PART-TIME JOB OPPORTUNITIES
Have some spare time on your hands? We are always open to part-time job applications. Join our team as a field interviewer, mystery shopper, data entry clerk and more and learn the inside works of research